More than 1.2 million acres of Vermont land is devoted to farming, and agriculture is one of our most important industries. Agriculture preserves open land provides us with healthy local foods and is an essential part of Vermont's identity. Vermont's waters are equally critical to our economy and to our quality of life.
​
Select a Category below to learn more.
Regulations
---
Any agricultural operation that meets the threshold of a farm are required to follow the Required Agricultural Practices (RAP). Depending on the size of the operation, there may be additional requirements as well as the RAPs. Learn about agricultural water quality regulations for different size operations here.
---
Assistance
---
The Vermont Agency of Agriculture and Food Markets (VAAFM) has both technical and financial assistance available to farmers in order to improve agricultural practices that increase farm and viability and protect water quality. Learn more here.
The Franklin and Grand Isle Farmer's Watershed Alliance ​The Franklin and Grand Isle Farmer's Watershed Alliance aims to encourage environmentally positive and economically viable solutions in the dairy industry through education and funding to tackle soil, air, and water quality of the Lake Champlain Watershed.
​
Vermont Association of Conservation Districts​
The Vermont Association of Conservation Districts (VACD) offers technical assistance, nutrient management planning, and other valuable resources to help agricultural producers implement and sustain conservation practices on the farm. Contact them today for more information about specific programs. ​
Northeast Organic Farming Association Vermont (NOFA-VT)
​NOFA-VT offers services and programs that help farmers improve their production systems and business management practices. They have resources available for beginning and experienced farmers producing vegetables, fruit, milk, and meat. ​
Vermont Farm to Plate​
Vermont Farm to Plate is Vermont's food system plan being implemented statewide
to increase economic development and jobs in the farm and food sector
and improve access to healthy local food for all Vermonters.​ Their Agricultural Land Use Planning Modules provide guidance and resources on new issues like food system planning, agripreneurism, and composting, while giving detailed guidance on historically important issues such as farmland conservation, farmland and taxes, and land use regulations. ​
Champlain Valley Farmer's Coalition
The Champlain Valley Farmer's Coalition is a group of farmers within the Lake Champlain Basin who have taken it upon themselves to demonstrate that a strong local agricultural economy can flourish without the quality of Lake Champlain's water suffering. They assist farmers in implementing innovative farming practices, host network events, do community outreach and make sure farmers are apart of the statewide water quality discussion.
Connecticut River Watershed Farmers Alliance
The Connecticut River Watershed Farmers Alliance practices land stewardship for clean waterways, productive landscapes and economic sustainability within the agricultural community.
---
Success Stories​
---
​Farmers across the state are taking the lead to implement practices that improve water quality. Watch this space for more success stories!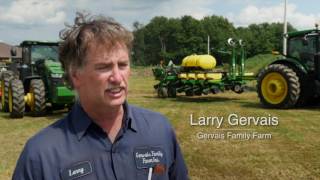 ---
---