Directors
---
Vermont's Required Agricultural Practices (RAPs) are practices and management strategies outlined by the Vermont Agency of Agriculture, Food and Markets (VAAFM), to which all types of farms must be managed to reduce the impact of agricultural activities on water quality. The RAPs establish nutrient, manure, and waste storage standards, make recommendations for soil health and establish requirements for vegetated buffer zones and livestock exclusion from surface water. The RAPs also establish standards for nutrient management planning and soil conservation. And, when necessary, the RAPs call for enforcement. RAP Summary Book RAP Final Rule Regulations for Small Farm Operations (SFOs) Regulations for Large Farm Operations (LFOs) Pesticide Enforcement Programs Nutrient Management Regulations Building Procedures for Flood Hazard Area & River Corridor Protection Procedure
---
Movies Showing
---
​Farmers across the state are taking the lead to implement practices that improve water quality. Watch this space for more success stories!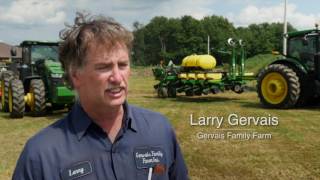 ---
---
Time & Location
Jan 28, 2019, 8:00 AM - 12:00 Noon
Capitol Plaza Hotel, 100 State St, Montpelier, VT 05602
​
About The Event
Save the Date!
Each year, the Vermont Clean Water Network hosts Clean Water Policy Forums before and after the legislative session. The January forum in Montpelier provides participants with a preview of issues, legislation and regulatory initiatives in the coming session.